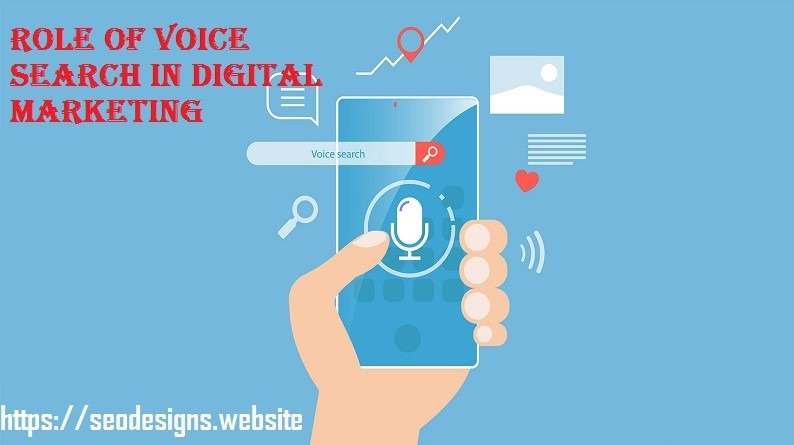 Before starting anything let me know you, what is voice search? 
Our technology introduced speech-to-text means your voice automatically convert into text. This is one of the easiest ways to search for anything on the internet. This is easy to access and also recognizes 120 languages. You can access voice command and control transcribe audio. Voice search is also known as voice-enabled. In a broader definition, voice search includes an open-domain keyword query on any information on the internet. 
Some examples of digital voice assistants are google search, Siri, Alexa, etc.
Now come to the next query, What is the impact of Voice Search in Digital Marketing?
One of the major developments impacting the world of digital marketing with the adaptation of voice search technology. After reviewing the trend in voice search over the past years. We can say the use of voice search is spreading like a flue. 
The rapidly increasing rate of digital voice assistant across the world has made a significant impact on search trends and SEO. 
Today, we are seeing more than 25% of all mobile searches done by voice.
How do consumers use voice research?
The first thing you need to understand about voice search is how people are using voice search. So, you are prepared for how this technology changes your industry.
Out of 3.62 billion searches performed on Google every day, almost one-third of them are voice searches.

71% of smartphone users between the ages of 19-28 and 59% of people between 30-59 are using voice search.

More than half of voice search users are satisfied with voice search assistant.

60.8% of people use voice search at home.

Voice search query are fall into four categories- General information, personal assistant, local information and fun and entertainment.
Why voice search SEO matters to business owners?
Digital marketing strategy has a direct effect on your company's success and voice search use has a direct effect on your digital marketing strategy. Then voice search will affect your business. Now the ranking of the website depends on the mobile version of a site instead of desktop version- business has to adapt according to changing the digital landscape. Exact match domains, black hat SEO tactics are no longer to cut it. Voice search improves the user experience of the search engine.
Even for the daily routine work, we use voice search, if we want to go out for lunch we do a voice search "Hey, Alexa, find the best restaurant near me". 
How to optimize your website for voice search?
Marketing analytics company estimates that by 2020, 60% of all internet searches will be done via voice. Not only is voice search growing prominence every day, but consumer purchase trends for smart speakers, wearable tech and other devices are on the rise as well. 
In other words, we are quickly approaching a voice-first world when it comes to searches, much like how we moved into the mobile-first world recently. Because of the way that consumers search is changing, this means that we re-optimize our business, content, and website to keep up.
Some points you should know to optimize your website for voice search are:
Use natural language over keywords

Be less technical

Think about user intent

Focus on action queries

Provide concise answers to a query 

Make sure your website is fast, secure and mobile-friendly.
How to rank on voice search?
When it comes to rank on Google, it's all about creating relevant, concise content that answers a question. If the user is looking for a specific piece of information, Google is going to pull the content that best suits the intent. However, when it comes to the local service provider, results are more focused – according to google.
Your content must be
Relevance – How accurate the local listing is.

Prominence – How commonly searched is.

Distance – How close the listing is.
How voice search help your website?
Voice search will direct more specific/focus to a featured snippet.

Voice search will maximize the value of zero.

Voice search will increase the value of artificial intelligence.

Voice search will prioritize the semantic of searches.

Voice search will grow the value of local SEO.

Voice search will become a digital marketing must.

Voice search will grow a mobile-friendly movement.

Voice search will make micro movement a priority.