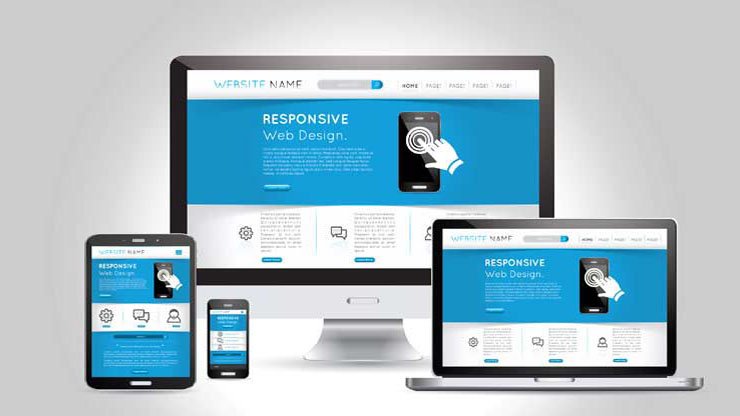 Responsive Website designing, a South Delhi thing, Nah! A necessity, yeah! It is something that has become a necessary ritual for companies. But what about the different types of screens that the market has come up with! Is your website ready to cope up with that? That's what we call responsiveness.
You have to make your website adapt to different screens and networks in a quick manner to retain and attain customer traffic
Here we enlist 5 quick facts about Mobile Responsive Website
Mobile devices, a must: Believe us? Great! And if you don't, check it out for yourself! It may shock you for a moment but know what, a gamut of small and medium scale enterprises don't possess a consumer-friendly mobile operative website.
A recent study revealed why you just can't exist in the digital marketing industry without a mobile-friendly website. According to the survey, it was found out that " 30% of searches all over the internet are the ones which are done through a mobile channel.
Also, more than 60% of the population from different countries spoke that they had a better impression of the companies only when they searched for them on their mobiles!
" Still confused about its credibility, well you need to have a doctoral appointment post reading this blog then!
Amazing user experience: Customer devta hota hai!!! Heard that? You heard it right then! According to Google Think Insights, it has been found that-"if a customer visits your company website, through his mobile phone and doesn't find exactly what he is searching on it, then he will add up to your annual customer turnover margin!
Such customers lose interest and don't find potential and clarity on your website hence shifting to another website in the long run.
" On the other hand, if that user finds potential through quality information and well synchronized subject matter, there are fair chances that they do not just own you as a brand but as a definition! For instance, if we take Google, due to the high responsive website of Google in terms of information searched on it, people do not just acknowledge it as a brand.
Rather, they use the word Google to notify the term "search". Hence, Google has become inevitable from the market!
Social media produces cellaholics: So, when we say cellaholics, it's basically us! Whether, it be in a bus, metro, cab, home, all we see are potential human resources engaged in cellphones! It's because of the overload of information on social media that keeps them engaged!
A recent survey revealed that 60% above surveys these days take place on mobiles and tablets instead of laptops and PCs. Also, if such a large audience population is heading towards such surveys, you cannot afford to stay back! So, in order to drive enhanced traffic to your website,
what you gotta do is have a mobile responsive website (mobile friendly) site designed and just thrive! Rhyming enough? Ok, no more drama, but that's the truth! If you lack such responsive effects on your website, then there are fair chances that your customers and clients will find a new venture to invest their trust in!
No responsiveness, dull impression: "why so much of tantrums, bro?? " Ever thought this to yourself while searching something on a website?! We all have.
So, that's what we are talking about that your potential clients and customers may flee to other websites if your website doesn't provide them the required responsiveness. A recent survey data reveals that 50% and above customers abandon a website after they don't find the results within the first 3 seconds on their mobiles.
It lays an impression that the company is ill-managed enough to have taken care of their web pages and website. So, by that, you know how your quality online presence is responsible for giving your business a good boost!
Responsive Website, fast loading: Yup, faster like a flash! We are serious!! In a hurling world like today's, if you are slow, you are out of the competitive market already.
If your target audience is entirely out there online at their mobiles 24×7, you just can't afford to stand offline! Providing all the trending information in a quick and sorted manner is all that a new world digital customer needs! Websites designed for PC operation, open up too late as compared to the responsive website ones designed for mobiles and tablets.
So, if you make your customers wait, they get enough space and time to bring in the scene, your competitors.
Having listed them all, we hope you understand that to thrive in the digital marketing industry, a responsive website is a key!
You got it, you're good to go!
You didn't? Well, rest is all you know!