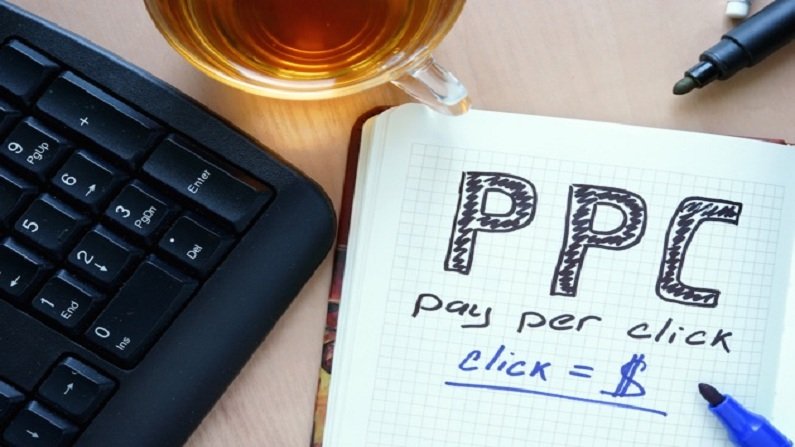 What is PPC?
PPC is an acronym for Pay Per Click also called Cost Per Click. It is a model of internet marketing used to direct traffic to websites in which advertisers accrue a fee each time when users click their ads.
Search engine advertising is also a type of Pay Per Click.  Advertisers essentially bid on keyword phrases relevant to their target market.
How does
GOOGLE conclude the amount of bid you have to pay ?
Well, the
amount you can pay for your position is affected by your quality score. So,
your price is equals to the ad rank of the person below you and divided by your
quality score and plus $0.01. It is also shows as
YOUR PRICE = THE AD RANK OF A PERSON BELOW YOU / YOUR QUALITY SCORE + $0.01
For
example,
There are three advertisers having different quality scores.
                          MAX BID       QUALITY SCORE       AD RANK        ACTUAL PPC/CPC OR YOUR PRICE
Advertiser 1        $2.00                   10                         20                  16/10+0.01
                                                                                                                              =$1.61
Advertiser 2        $4.00                     4                        16                      12/16+0.01
                                                                                                                              = $3.01
Advertiser 3        $6.00                     2                       12               HIGHEST CPC/PPC
HENCE,
Higher the quality score lesser the amount you have to pay.
Next query
that clicks in our mind is
How to
calculate rank ?
Rank displays the position of your website in search engine. It is determine by the Pay Per Click (PPC) BID and multiplied by QUALITY SCORE  to gets the best position.
PPC*QUALITY SCORE = RANK
For
example,
                                  MAX. BID             QUALITY SCORE              RANK
ADVERTISER 1               $2                            10                                2*10 =20
ADVERTISER 2               $4                              4                                 4*4 =16
ADVERTISER 3             $6                              2                                 6*2 =12
What is
Quality Score ?
Google's rates your PPC ads , keywords and landing pages according to their quality and relevance is known as Quality Score. It is measured with a scale from 1 to 10 and is not shared with advertiser because it fluctuates all the time. It is used to determine your rank and your price or Pay Per Click (PPC). If you raise your Quality Score it'll decrease your costs-per-click(CPC) and your regular position increases depends on various factors ,
Click – through rate
Relevance ad
Landing pages experience
PPC KEYWORD Research
Finding a perfect keyword is quite difficult but it is essential for PPC. It should be relevant with higher visits and lesser the competition. PPC is all about keyword . Google ads advertiser grow and polish their PPC keyword list, your keyword research should not only repeatedly searched but also to the long list of search.
Importance of PPC
Immediate traffic
Enhance SEO strategy
High return on investment
Get target market easily
Faster results
Easy way to earn
Control your budget
Spot easily
Help in growing
Cost effective