A logo is the sole representation of your brand which is used on every corporate document,  used as identity from hoardings to social media.
Starting a new business means you are thinking of creative logo ideas and fluid logos are the best. A fluid logo as the name suggests are designs that are 3D and look fluid in nature. Here we are to suggest some designs for an amazing logo.
These are few of the simple, creative yet eye-catching fluid logos that are effective as well. Get Inspired with these logo ideas and tips.
Boundary

Source: Underconsideration.com
EDN
Source: Pinterest
3. Fluid Technology
Source: Fluid-Technology.com
Fluid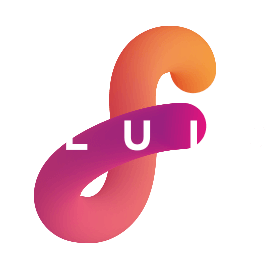 Source: wearefluid.com
Tips To Create Fluid Logos
Flip your logo. A logo requires to be something which is eye-catchy, something which is created to make sure you are able to recognize the brand just after having a look at the logo. While logo designing seems to be an easy task, it is actually not. But the whole idea behind it is that it looks simple and understandable. And this tip will help you know if your logo is one of those which will be stamped in the minds of the users. Flipping your logo will help you look at it differently and you can see the shape better.
Know your industry and your brand: While fluid logo provides a sense of motion with the help of different effects on it. We need to understand that a fluid logo represents something with is active which is booming and hence your logo would showcase a lot about your brand. Once you are creating a fluid logo, you must be aware of your brand and its industry. Some brands create fluid logos that showcase their brand the best.
A strong concept: While a logo designer might a handful of logos or he might choose to create something from basic knowledge about the brand, the result of all these will result in a weak logo. Any fluid logo requires to have a certain direction and a very strong concept. One cannot just create a fluid logo out of company name and its services. You must spend a good amount of time to research and create ideas to be able to direct the logo creation & build a logo stronger concept.
Get your samples ready: While you are in the process for creating logos, what you want to do is to constantly create something. While you are creating samples for a logo, you will try to create them in different styles. It gives a better number of options to the final logo. After these samples are created, you will get to know which one you like the best after a time. You can then strive to work on that one design and create a final logo with minimized efforts and time.
Want to get a logo that inspires your target customer to buy without any fuss?
Avail Our Logo Designing Services Now!!
The unusual designs: Designing a logo is a creative task and while creating any design, we need to understand that your brain will suggest the usual designs that you have seen before. But to create that unusual and unique design, you might want to wait and keep searching for the relevant terms related to the brand and its industry. Make sure you push through the first half an hour and start cultivating a logo with clear mind including creativity in front of you.
Do More With Less: A fluid logo is a great way to express your brand with your logo without doing much. A fluid logo is based on showcasing 3D motion through waves, circles, and different shapes and giving flow(y) touch. The fluid logo is a great chance to create logos that look simple yet grab the attention of your target audience. Less is definitely more and goes a long way when it comes to creating a brand logo.
Choose A Font With Right Personality: A perfect match of font and design will create the best logo you want for your brand. A motion logo is usually used in the industries which are creative like photography, designing, sound industry, etc. Creating a logo for these is a creative process but with that, one must spend time on choosing a font that will be used to display the company's name. The font used will be an extension of what logo wants to express, it can be aggressive, soothing or creative.
Try Avoid Design Trends: While, it may sound very weird, but in logo designing, you would like to skip through the design trends. Why? Because trends come and go, they keep on changing, they keep on updating but the logo is a company's image for the whole life. You cannot undo a logo design, every time the design trends changes. You have to keep working on them.
Hope this blog helped you get one step closer to your ideal brand logo. Do comment and share your thoughts or feel free to ask us any query.