SEO Designs, having served as the best digital marketing & website designing company, we recommend the below tools, algorithms & upcoming 2020 trends to all our customers.
Content marketing, the very essence of the current marketing atmosphere! It is considered as one of the most appropriate channels of marketing owing to its conviction. To reckon with, the flip side of the same is the highly aggressive competition of content marketers.
Having possessed the quality of relevance, content marketing is something that every company employs in order to dominate the market.
Therefore, in order to succeed in the race, the need for the hour is to have a smarter and quicker technique of publishing quality content. Also, as 2020 has almost arrived, the marketing strategy is seen to be changing. Earlier, it used to be the invention of new SEO tools, now it is to have a single all in one platform to place those tools. These all in one tools and plugin ideas will help you thrive in the digital marketing trend through WordPress and otherwise too.
And to our advantage, we have plenty of marketing tools available to make it all an 'easy go' for you
Here we go—
1). SEM Rush:-
Having done good research over the given topic always proves advantageous, and when it is about keywords, you cannot afford any leniency. 
SEM Rush is one such research tool, that helps you keep up with the keywords required for your field as well as keeps you informed about the keywords being used by the competitors. 
It offers you an ample number of useful tools:
Researching Keywords: It has a keyword research feature that enables you to research all the possible keywords that you can employ in order to make your content appear as the topmost search result. 
 To the point topic: You can always go with this feature. As you put the keywords you want to work on, it offers you a handful of topics according to them.
Content Auditing: It helps you go through the content in a way that makes it easy for you to assess the user experience.
Backlinks profile: It is one of the most important features as it allows you to keep a check over your competitor's backlinks profile. Having checked the backlink profile of the competitor, it helps you check your own inbound links.
Brand analysis: Now this is something that seems optional but is one of the most essential things, analytics app helps you analyze and assess your brand performance, social media trafficking, etc.
2) GRAMMARLY:
Having been a trustworthy app for so long, Grammarly now has a feature that is called 'WordPress digital marketing plugin'. It brings all the tools of Grammarly at your WordPress doorstep.

Editor: It has an editor tool that detects all your errors beforehand, and makes your content look clean. Also, it has proved itself to be the most accurate error detector. 
Word choice: It scrutinizes your content by putting up the possible word choice suggestions for the false word choice.
Stylistic mistakes: It helps you to detect stylistic mistakes too which is quite rare. Generally, bots aren't expected to be so precise about contents, but when you have Grammarly in WordPress, you have it all.
Quick assistance: Having provided with such a plugin on WordPress, it helps you to develop a good writeup without leaving the page, which makes it quite hassle-free and utmost productive writeup.
3) SEO Friendly Images:
The SEO friendly image search is one hectic task and hampers the creativity of marketers as well as bloggers. It becomes a tedious task to search for the perfect images with a good resolution as well as without copyright! But the recent WordPress plugin is all that the writers need.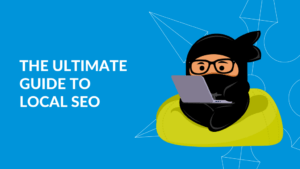 SEO Friendly Images is a WordPress digital marketing plugin that helps in automated optimization of all the Alt and Title attributes required to cater to the need of your images.

 

Self Optimization: It also allows you to team the plugin's automatic optimization with your own.
4) BuzzSumo:
It is one of the most revolutionary as well as a relevant app in the content marketing industry. It allows you the best experience with its amazing features. Some of those features are-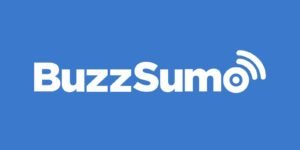 Curation of content: The most important requisite of content marketing is not to deliver quality content, but to deliver the 'need of the hour' content that caters to the needs of your buyer. And for that, one needs to have a check over the most trending topic of the genre, being displayed on various social media channels. BuzzSumo helps you find exactly that by showing all the possible results.
Analytics of Influencers: It provides information about who is the most dominant influencer of the niche you are employing your efforts in. Having provided this information, it becomes easy for you to promote your product. It acknowledges you regarding the influencer you need to employ to be at the top of the buyer's list.
Hectic Planning: Such features in BuzzSumo help you assist in the hectic content promotion strategy planning. You no more need to have long meetings to discuss the possible ways of market scanning. All of it is just a click away with this app.
Hassle-free search: All you need to do is type the keywords you are planning to work on, and BuzzSumo will assist you by providing the information regarding the content which has been shared the most about that particular keyword over different social media channels.
Influencers and assessment: Generally, it is a big task and requires quite a lot of planning to understand who are the key influencers of a particular niche. But with this feature, you can always get the information regarding influencers of that field on your fingertips. It helps you assess the market and build a good relationship with all the influencers.
5) CONVERT PRO:
This is one of the best boons provided to content marketing agencies. As we quoted above, 2020, is all about availing everything under one umbrella to reduce time killing as well as facilitate the process of content marketing. So here we have, Content Pro that allows you to access many such features at one common platform.
Howsoever good your content writing skills maybe, or your content product may be, it is worthless until it brings you prospect buyers i.e. ultimate consumers. Convert pro helps you do exactly that. It fetches you prospect consumers by providing them handy options.
It is a plugin facilitated by WordPress and helps in following-
 Call to actions: It provides CTA options in order to fetch immediate consumers for the content, you serve. 
Email list: It helps in building an email list which helps you save your time in searching the potential senders.
Google Analytics: It helps you integrate with Google Analytics tools to assist the assessment of your writeup performance.
Trafficking assistance: It proves extremely helpful by driving the reader's traffic to your content by advertising websites and generating promotional videos. 
Lightweight Plugin: The best thing about this is it is a lightweight plugin that doesn't overload your website and ensures a good pace of working on the website. 
So, these are the quick five things which are must-haves for the year 2020, if you are planning to venture into a content marketing business or are already employed within. 
Having witnessed so many quality things, all that 2020 will look up to is "not the best, but the fastest"!